Mary Ellen Reed Fuseler was a 4-great granddaughter of Samuel and Mary Clark Reed. And she was my sister and best friend.
I promised that I would tell you more about her. Her obituary written by her son Hank and published in
The State
does the job beautifully.
"A memorial service for Mary Ellen Reed Fuseler, 58, will be held at 3 p.m. Wednesday, August 11, 2010, at St. Joseph Catholic Church. Visitation will be held from 6-8 p.m. Tuesday at Dunbar Funeral Home, Devine Street Chapel.
"Mrs. Fuseler died August 6, 2010. Born July 8, 1952, in Suffolk, Va., she was a daughter of Rev. J.O. Reed Jr. and Mary Duke McLeod Reed. She was a graduate of St. Andrews High School in Charleston and U.S.C. School of Nursing. She worked for the S.C. Department of Mental Health, S.C. Dept. of Corrections and S.C. Blue Cross Blue Shield. She was a board member and sang alto in Arpad Darazs Singers. As a member of St. Joseph Catholic Church, she also sang alto in the church choir. She loved fishing and grilling out. She also enjoyed spending time with friends and playing MegaTouch.
"Surviving in addition to her parents of Lexington are her husband, Henry William Fuseler III of Columbia; sons, Hank Fuseler (Cara Freije) of Asheville, Joey Fuseler (Erin Andreas) of Lexington; her dog, Rudy; brothers, Jim Reed (Jeanne) of Florence, Pete Reed (Anne) of Arlington, Va., Phil Reed of Lexington; sister, Marilyn Thomson (David) of Columbia; numerous nieces and nephews. She was predeceased by a brother, John O. Reed III.
"Memorials may be made to CaringBridge (caringbridge.org) Donation Prosessing Center, PO Box 131447, Houston, TX 77219-1447, American Cancer Society, S.C. Chapter, 128 Stonemark Lane, Columbia, SC 29210 or St. Joseph Catholic Church Choir Fund, 3600 Devine Street, Columbia, SC 29205."
The State
, Columbia, South Carolina; August 8, 2010, page B14
~ ~ ~ ~ ~ ~ ~
This past spring and summer I had the privilege of spending a lot of time with my sister going to and fro her radiation and chemo therapies, shopping, doctor visits, hospital stays, shopping, and more shopping. My son Ian accompanied us on the shopping visits to help with the wheel chair. We couldn't have done it without him.
Ellen & Ian at the grocery store
Ellen's favorite place on earth was on her deck. No matter the weather.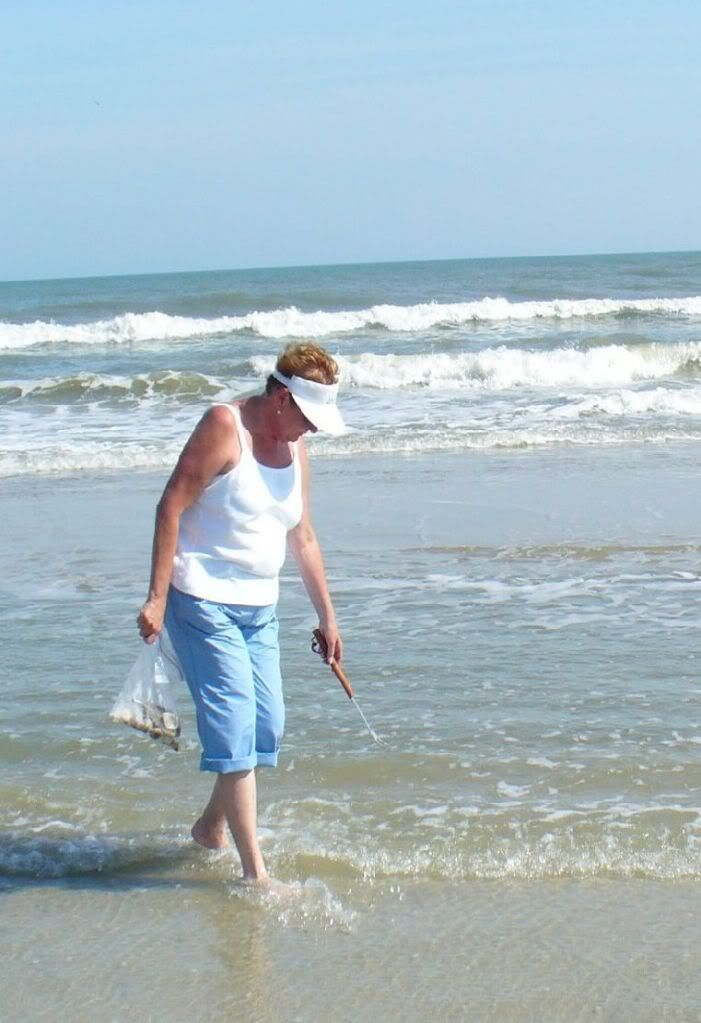 The beach was her next favorite place.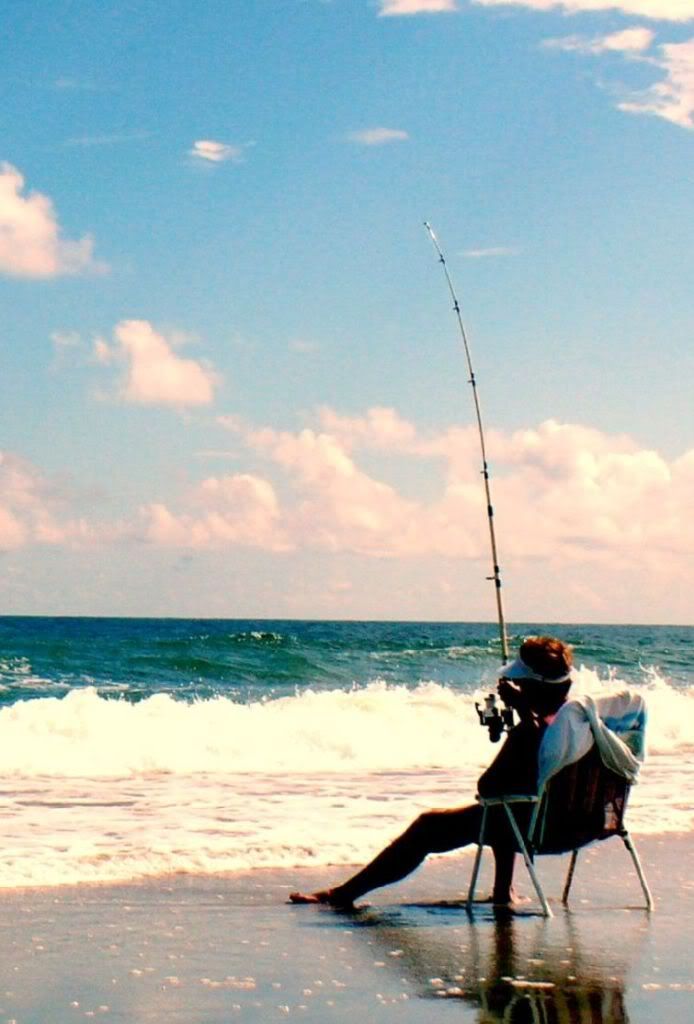 And fishing a favorite pastime.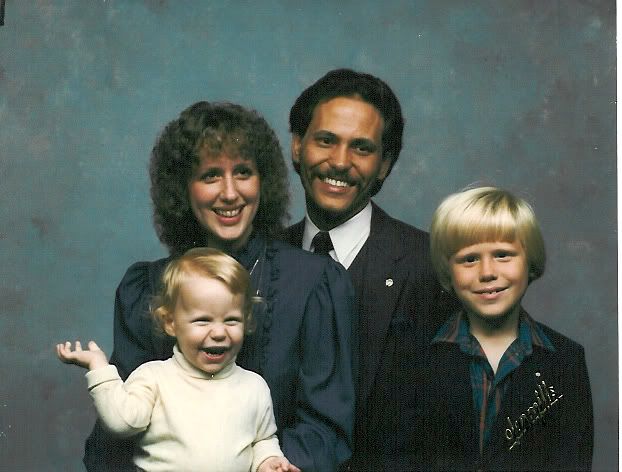 Ellen with her husband Henry and sons Joey and Hank
When Ellen was diagnosed with cancer in May 2009, it had already metastasized to her bones. The primary cancer was never found. She defied all the projections that she had just a few months to live. She fought fiercely and bravely, never giving up. To read more about her journey, click here to visit her Caring Bridge Journal.
Ellen at Huntington Beach